Highlights :
HIGH-QUALITY PRODUCT
This wire ball brush has a long handle that protects your hands from dirt.
The long handle clean ball is designed as a floral pattern that looks unique and stylish.
The flower cleaning ball is mainly made of steel and PP, which is durable and safe to use.
Dishwashing balls can be used to clean pots, plates, bowls, etc.
The cleaning brush has a hole on the handle for easy storage.
Specifications:
Material: polypropylene, steel ball.
Color: random colours
dimensions: 20 x 6 cm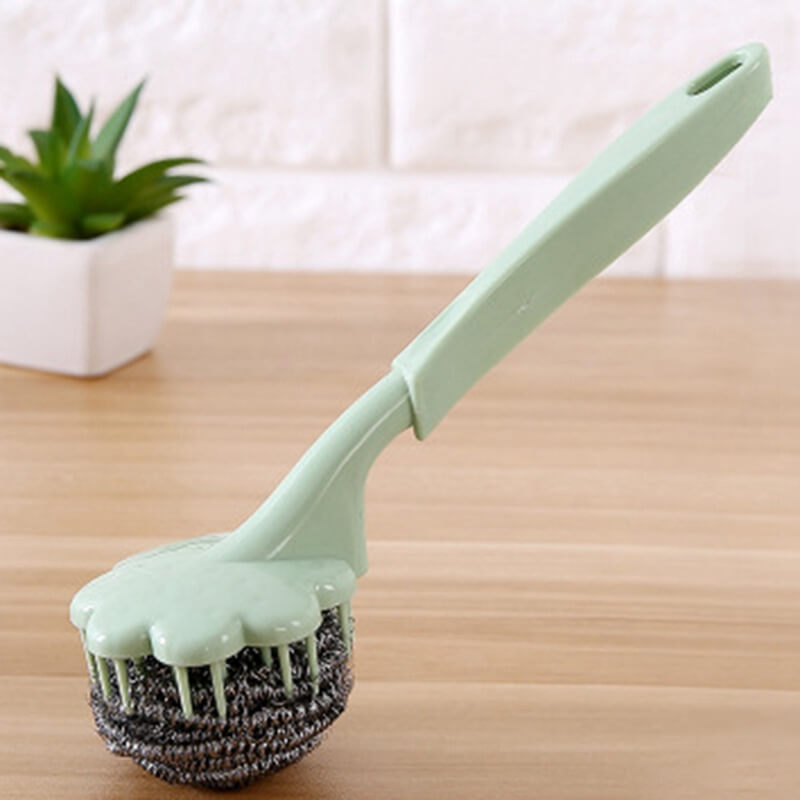 Best4Buy.pk is bringing a deal of Long Handle Flower Steel Wire Ball Brush at such a low, reasonable, and affordable price which you can't resist. So what are you waiting for? Come and grab this amazing product only at Best4Buy.pk!
Best4Buy.pk offers Long Handle Flower Steel Wire Ball Brush at the best price in Pakistan with fast shipping in Karachi, Lahore, Islamabad, Rawalpindi, Faisalabad, Sialkot, Peshawar, Quetta, Multan, and all the other cities of Pakistan!