Genius Nicer Dicer Plus in Just
Rs.1349/-
(Free Home Delivery – Nationwide)
Highlights :
Free Delivery Nationwide
1 Genius Nicer Dicer Plus
One step precision cutting
Makes cutting and chopping easier
High Quality Product
Dish washer safe
Easy to store
East to handle
Safe operation
Stable processing
Stainless steel blades
For everyday use
Accessories:
Cutting insertion with an integrated pin grid
Cutting-base
Transparent receptacle (Capacity 1500 ml)
Cling-lid Containers for collection
Blade insertion
Plug Cutter
Professional peeler
Blade Guard
Product Holder with users guide
Made in China
This video(s) is for guidance and usage purposes. For actual product, kindly check details & images above.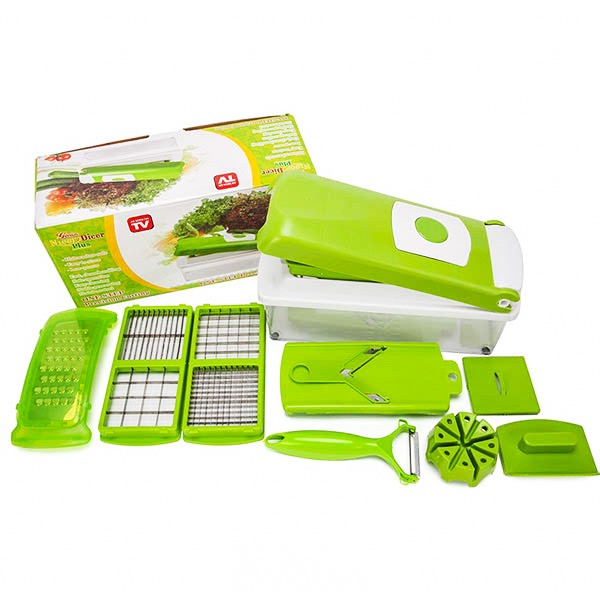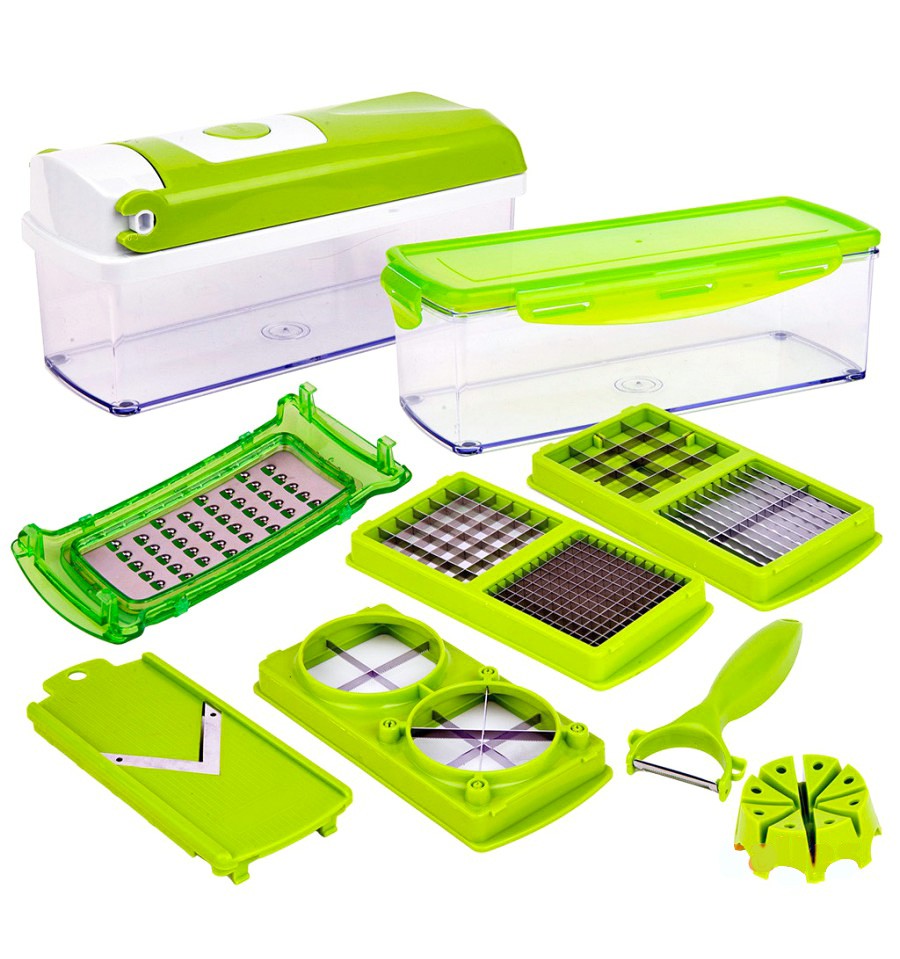 Genius Nicer Dicer Plus is a must have tool for your kitchen. with Genius Nicer Dicer Plus you can cut in 11 different ways. You can slice, dice, cut, julienne, cube, wedge, quarter, grate and so much more…
There are 5 blades, each made of ultra-sharp stainless steel. Just press down the lid and they'll easily cut through virtually any food. Each blade gives you a choice of different cutting sizes: cut into segments of 4 or 8, cube food in 3 different sizes… There's even a grater and a mandolin slicer, perfect for rapidly slicing cucumbers, carrots and potatoes. When you're done you can serve, or lock on the stay fresh lid and save for later. Food prep has never been so simple. Hurry! Order Now.
best4buy.pk offers Genius Nicer Dicer Plus at best price in Pakistan with fast shipping in Karachi, Lahore, Islamabad, Rawalpindi, Faisalabad, Sialkot, Peshawar, Quetta, Multan and all the other cities of Pakistan!