Highlights :
Free Delivery Nationwide
Rechargeable Electric Suck Blackhead Removal
Dead Skin Acne Remove
Skin Pore Cleaner
High quality and meticulous work, a good choice for you
Cleaning out of dirt and cuticle on on face.
Firm and improve skin elasticity, useful facial device for you
Super-suction than traditional comedo suction probe.
?Improving complexion
Vacuum Suction Facial Blackhead Cleaner
Minimizes the appearance of large pores and helps to remove dirt that causes acne & blackheads.
Start with the nose cup to clean the corners around your nose and then turn the cup over to clean the forehead and cheeks.
By penetrating deep below the skin's surface, the pores are rid of excess oil and dirt, and the skin is smoother and cleaner.
Use gentle, deep cleansing suction to remove skin impurities.
Easy to clean
Simple to operate
Improves skin tone and pore appearance.
Easy and convenient
Different suction head, different function
Suitable for different skin
Suction bigger than traditional comedo suction probe
The vacuum lift system creates a gentle stimulating massaging action, stimulates microcirculation, makes firm skin and tight face.
Unique small round hole design, could suck acne, blackhead, or dirt inside the pores to deep clean the pores and prevent acne.
Unique small elliptical hole design, creates gentle massage and stimulate to the corner of the eyes, nose, mouth, deep influence in the deep skin to remove wrinkles and prevent deep wrinkle.
The exfoliating tip provides a non-invasive treatment to rub off top skin layer to remove the dead cells. Makes skin smoother, with more refined texture, and firmer by stimulating your nature cell renewal.
Safe, non-toxic and harmless to your skin
Portable for home or travel use
Rechargeable by USB cable
Colour: Rose Gold, White
?Power: 0.75W
Rated voltage: 3.7V
Charging voltage: 5V
Rated current: 200mAh
How to use :
STEP1: Before use, must be in after a hot bath or sweat, ensure fully open pore, keep the face moist
STEP2: Use,put the product on the skin slowly goes back and forth, do not stay in one place too long oh, so as not to damage the skin. To suck out fat, bald, acne and blackhead lighter. If the black is deep, it is better to cooperate with black export liquid used together! Every time a suck out does not matter, do not use too long, with a period of time, about a week or two, more deep black came out, and do not leave scar.
STEP3: After use, can cooperate with some bright skin firming water or cold water to shrink the pores to do the follow-up maintenance.
Package Includes :
1 x Host
1 x Suction Nozzle Four
1 x USB Charging Line
1 x Product Specification
Terms :
Delivery will be managed by Best4Buy.pk
4 Days Required For Delivery
3 Days Checking Warranty
Exchange is ONLY valid in case of defected / faulty product claimed within 3 days of warranty
Exchange / Replacements will be Processed in 7 days
This video(s) is for guidance and usage purposes. For actual product, kindly check details & images above.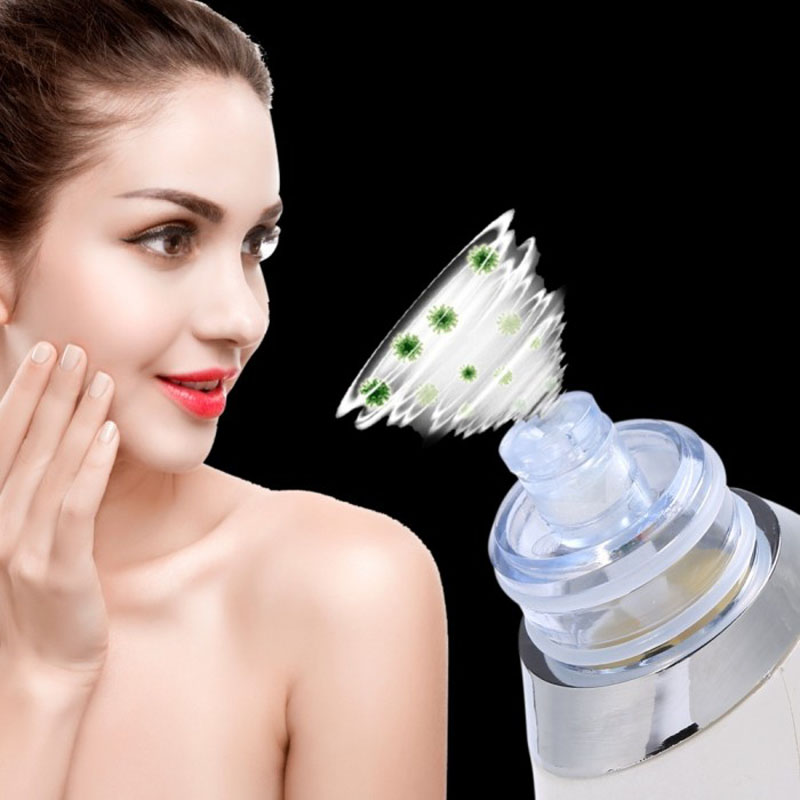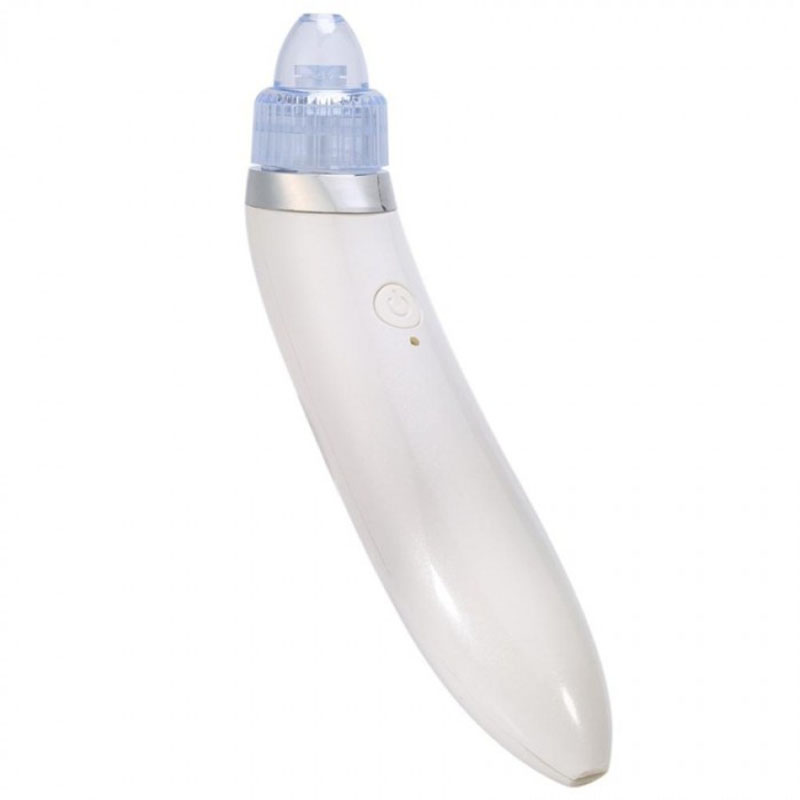 Best4Buy.pk is bringing a deal of Rechargeable Electric Suck Blackhead Removal, Dead Skin Acne Remove & Skin Pore Cleaner in such low, reasonable and affordable price which you can't resist. So what are you waiting for? Come and grab this amazing product only at Best4Buy.pk!

Best4Buy.pk offers Rechargeable Electric Suck Blackhead Removal, Dead Skin Acne Remove & Skin Pore Cleaner at best price in Pakistan with fast shipping in Karachi, Lahore, Islamabad, Rawalpindi, Faisalabad, Sialkot, Peshawar, Quetta, Multan and all the other cities of Pakistan!