Highlights :
FREE DELIVERY NATIONWIDE
Designed to stop those messy honey leaks while making your honey immediately available.
Just press the release on the handle and honey instantly flows out the bottom. Let go of the release and honey immediately stops with no drips or messy trails.
Made of acrylic and ABS material, non-toxic, lightweight, tough and durable.
200ml honey dispenser, more easy and convenient to use.
Compact and portable honey dispenser for home use.
Easy to wash.
Color: show as picures.
Size: 8.3*10*15cm.
Capacity: 200ml,  Holds 1 Cup/ 8 ounces
Material: acrylic+ABS.

Includes stand to hold and store dispenser

Hand washing recommended

Hand wash lid; Acrylic container and stand are dishwasher-safe
How to Use
Remove lid and pour honey or syrup into the Acrylic dispenser.
Place the dispenser on a flat surface, like a plate or saucer, as you fill it. This will help catch any honey or syrup that drips out of the bottom while filling.
Promptly secure lid, keeping it over the plate or saucer.
Once the lid is back in place, the stopper will keep the honey from dripping out.
Just push the top trigger when you're ready to add honey or syrup to your food.
Terms :
Delivery will be managed by Best4Buy.pk
4 Days Required For Delivery
3 Days Checking Warranty
Exchange is ONLY valid in case of defected / faulty product claimed within 3 days of warranty
Exchange / Replacements will be Processed in 7 days
This video(s) is for guidance and usage purposes. For actual product, kindly check details & images above.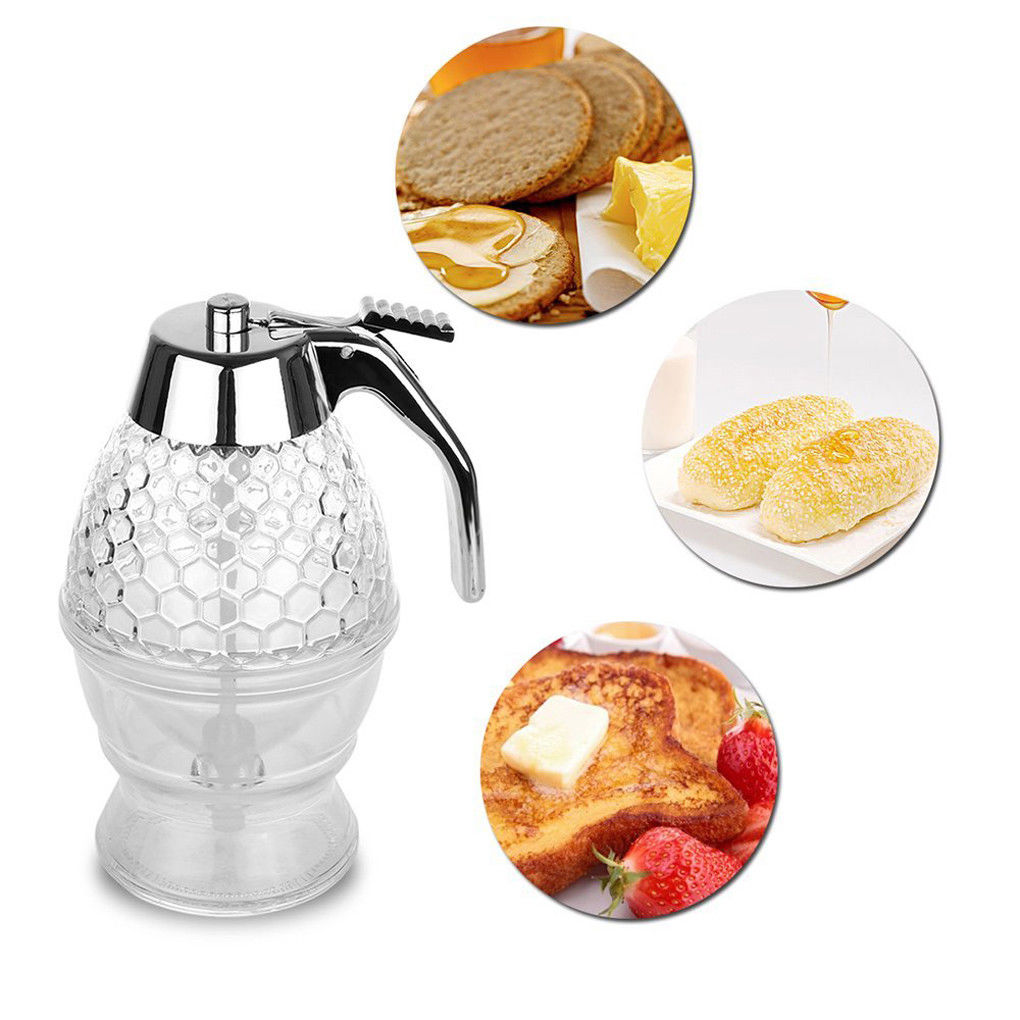 Best4Buy.pk is bringing a deal of Honey & Syrup Dispenser – 200 ml in such low, reasonable and affordable price which you can't resist. So what are you waiting for? Come and grab this amazing product only at Best4buy.pk!

Best4buy.pk offers Honey & Syrup Dispenser – 200 ml at best price in Pakistan with fast shipping in Karachi, Lahore, Islamabad, Rawalpindi, Faisalabad, Sialkot, Peshawar, Quetta, Multan and all the other cities of Pakistan!