Highlights :
FREE DELIVERY NATIONWIDE
Closet Organizer, Shirt Folder and Paper Filing System
Pack of 10
Recycled Plastic
CLOTHES ORGANIZATION MADE EASY — Bye bye messy drawers and lost shirts!
Each 13.5″ x 11.5″ interlocking divider lets you stack your clothes neatly and accessibly – and even pull items from the middle without disturbing the stack.
WRINKLE-FREE TRAVEL — EZSTAX makes a sturdy travel organizer
The stackable organizer system fits neatly into your suitcase to keep your clothes from bunching and wrinkling
No need to unpack!
FOLD LAUNDRY FAST — EZSTAX is a folding template too
Each durable plastic organizer lets you fold, stack and organize your whole family's laundry into neat straight piles, stacked high as you need.
ULTIMATE OUTFIT PLANNING — EZSTAX organizers can hold a whole day's clothes
Make life easy for your kids (and you) by combining matching outfits to grab and go on rushed school mornings.
INFINITE OFFICE SHELVES — Paperwork overwhelming your desk? EZSTAX makes a compact desktop organizer – taking up only as much room as the papers you've placed on each tidy, interlocking shelf.
Terms :
Delivery will be managed by Best4Buy.pk
4 Days Required For Delivery
3 Days Checking Warranty
Exchange is ONLY valid in case of defected / faulty product claimed within 3 days of warranty
Exchange / Replacements will be Processed in 7 days
This video(s) is for guidance and usage purposes. For actual product, kindly check details & images above.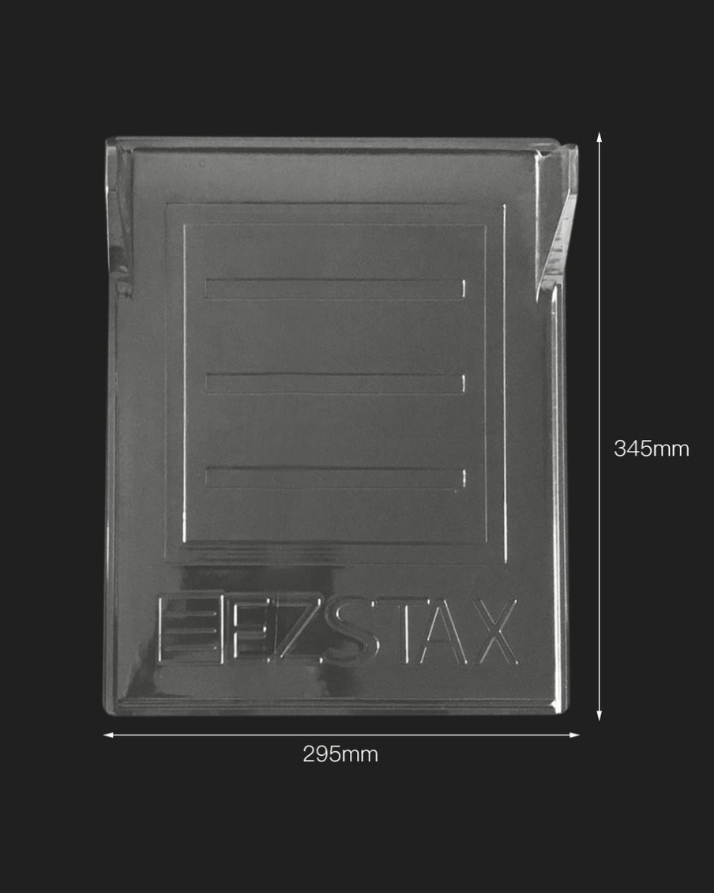 Best4Buy.pk is bringing a deal of Ezstax Clothing Organizer – Pack of 10 (Great Travel Accessory) in such low, reasonable and affordable price which you can't resist. So what are you waiting for? Come and grab this amazing product only at Best4buy.pk!

Best4buy.pk offers Ezstax Clothing Organizer – Pack of 10 (Great Travel Accessory) at best price in Pakistan with fast shipping in Karachi, Lahore, Islamabad, Rawalpindi, Faisalabad, Sialkot, Peshawar, Quetta, Multan and all the other cities of Pakistan!